The location of Smolenice at the foothills of the Little Carpathians, its easy access, and its fertile soil facilitated settlement of the land in the Paleolithic era. However, the most significant period was the transition between the Bronze and the Iron Ages around the 6th century BC, when the Celts had an oppidum above the village. There was a settlement on the same place during the Great Moravia period. From the 10th century it was integrated into the Kingdom of Hungary. The village was first mentioned in 1256 under the name Villa Solmus, though its biggest grow was recorded in the late Middle Ages.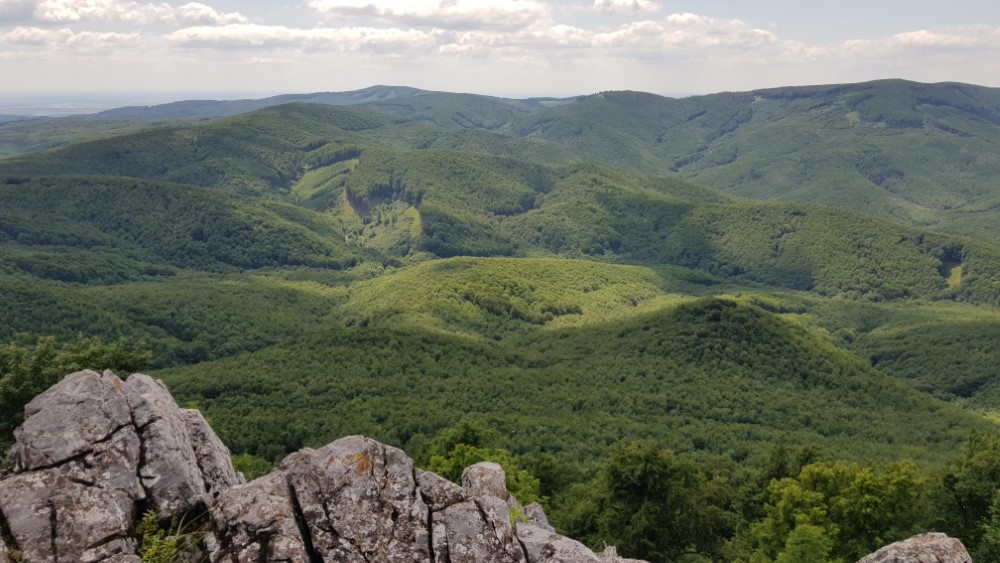 In the 14th century, the gothic Smolenice Castle was built above the village, as a part of a chain of fortifications protecting the passes through the Little Carpathians. In the early 16th century Smolenice was gained by the Országh family.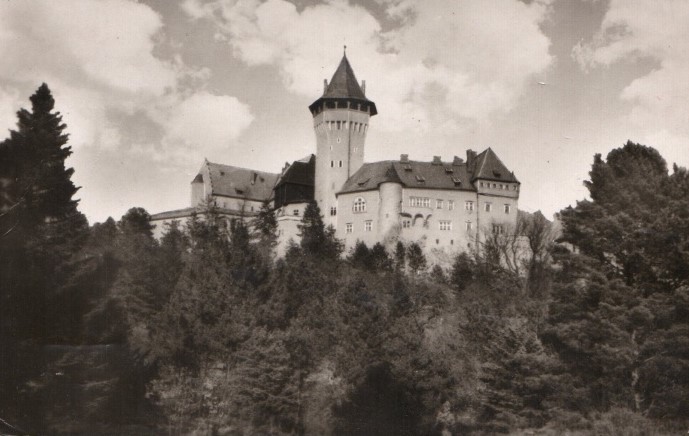 In 1777, Ján Pálffy takes the Smolenice estate as a pawn. The Pálffy family did not live at the castle which decayed considerably during the life of Krištof III, the last of the Erdödy family – they lacked money for any maintenance. The decay was completed during the Napoleonic Wars – the main castle building and the tower burnt down.
Reconstruction of the Smolenice Castle of today was started early in the 20th century by Jozef Pálffy Jr., the landlord of Smolenice and Dobrá Voda estates. First works of the fortification walls started in 1887. Bastions from the old castle were preserved including a height extension and a new roofing.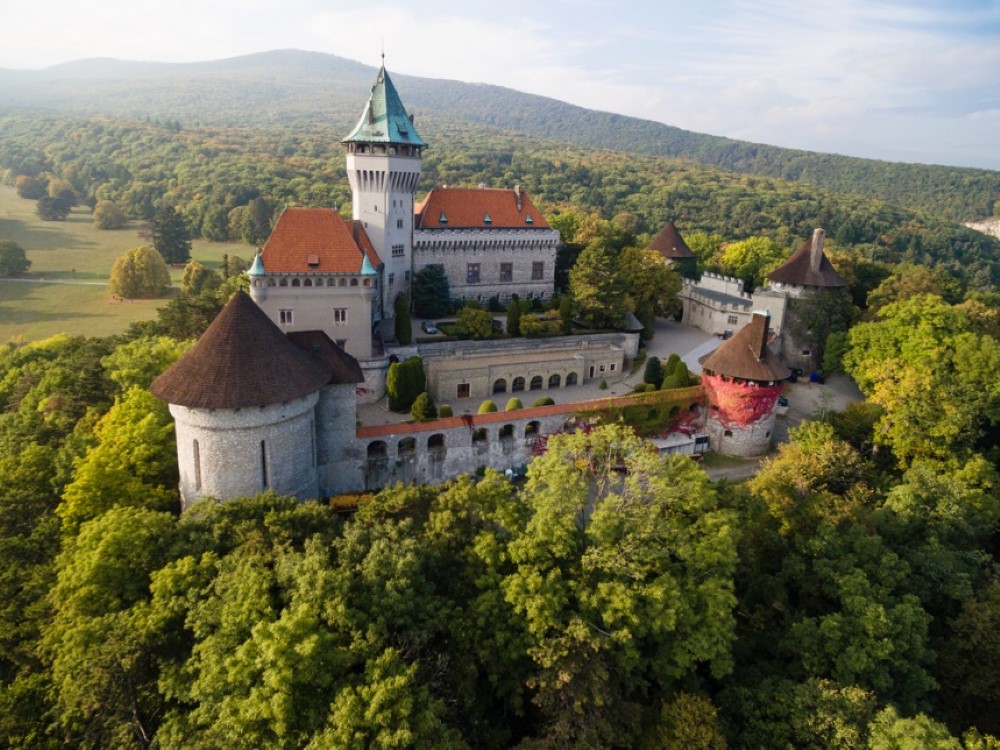 The Count Pálffy rebuilt the castle at his own expense according to the design by the architect Jozef Hubert. During World War I, the reconstruction was interrupted; provisional adaptation of some rooms was made and the archives of the Pálffy family were located in them. The construction was not resumed before the end of World War II. In 1945 the castle became the property of the State; it was taken over by the Slovak National Council which decided to keep it as their summerhouse. The castle was finished and furnished and handed over to the Slovak Academy of Sciences on 26th June 1953 to become a representative place for meetings of the scientists from worldwide.